BSA Accredited Guardianship
We're very proud to receive accreditation from the Boarding School Association (BSA) for both our educational guardianship services.
The 600+ boarding school members of BSA recognise our commitment to the highest standards in student placement, safety and wellbeing. As a parent, you can be sure of the best professional service from your initial interest in education until your child's last day – our personal support ensures your child is safe, happy and successful.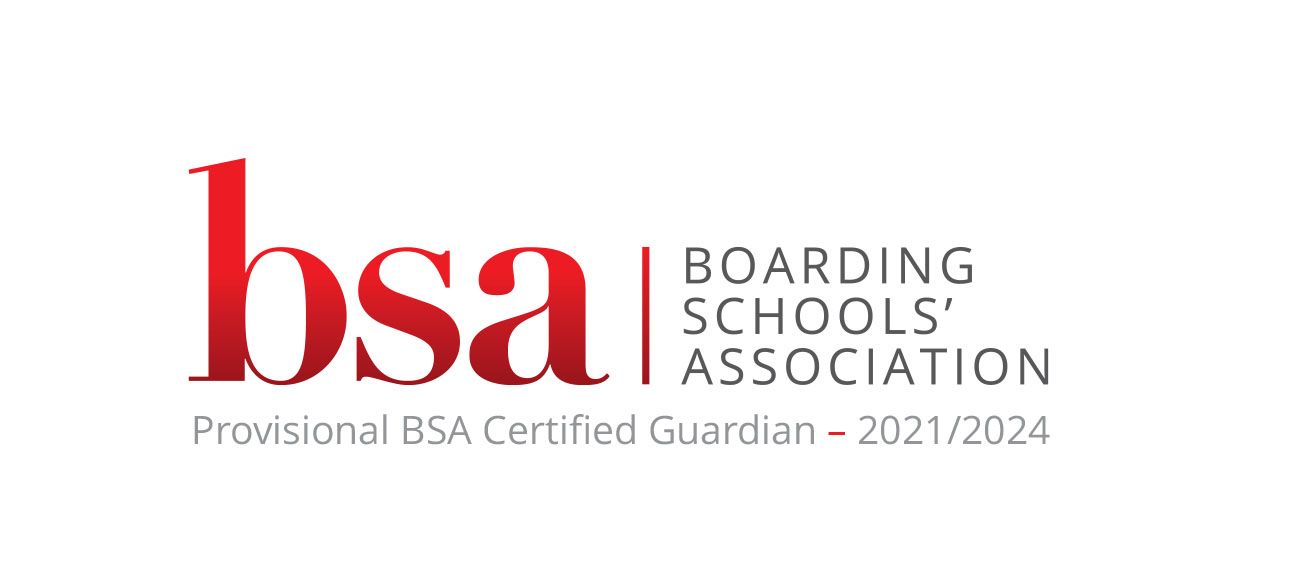 The BSA and their member schools aim to work with the best educational service providers via their training and certification programmes.
Their Certified Guardian Scheme is an assurance of professional quality for guardianship.
It provides assurance to BSA boarding schools that they are working with educational guardians who have the highest standards in the safeguarding of children, safer recruitment and training of staff and host families, and careful liaison with parents and schools.
The scheme is a clear demonstration to BSA boarding schools of the quality and intention of the educational guardians who reach certified status.
Why do you need a guardian?
Reduce risk
We provide peace of mind and manage any travel-related risks (e.g. airport transfers). Plus, our taxi drivers and host families are all security checked.
Don't take chances
We ensure each students' wellbeing from the moment they touch down in Ireland to the moment they return home.
Always here for you
From the plane door to the boarding school door and everywhere in between – we're here when you can't be.
---
To find out more or to sign up for Guardianship please contact us.
Contact Us