Schools
Alexandra College
Aexandra College educate girls from ages 3 to 19 in the College. Offering boarding from 10 - 18 years.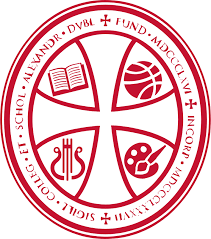 🛏️
Boarding: Yes (10 - 18)
🏫
Pupils: 900; Boarders: 150
🏦
Fees: Boarding €20,141 - €24,409 pa
📚
Curricula: Jr/Leaving Cert
---
Contact Admissions
Alexandra College educate girls from ages 3 to 19 in the College. This means no disruption to their schooling through those crucial years of growth.
Alexandra College classes and activities are structured to help girls enjoy a challenge to do their best without pressure or anxiety.
Alexandra College  go beyond the exam syllabus and encourage girls to be reflective in their learning, to be independent and to question assumptions.
Due the diversity of  Alexandra College of our student group means they have a broad range of academic subjects that may be studied for the State examinations.
Alexandra College students select from a list of approximately 27 subjects in the areas of language, the sciences and maths, business and the creative and social subjects. Alexandra College results are excellent, over the past five years our students have received A or B grades in two-thirds of all examinations taken. In the Leaving Certificate more than 80% of exams are taken at Higher Level and our students obtain almost 50% more points than the national average.
Contact Admissions
Boarding Schools Ireland provides Guardianship for students in Alexandra College  please contact us for more information.

Buy THE IRISH BOARDING SCHOOL SEARCH DIRECTORY